THE NOSFERATU – EXCLUSIVE INTERVIEW by Malice F. for ELECTROWELT.COM Gothic rock legends and pioneers of the gothic scene, The Nosferatu, reformed by founding band member and original main songwriter Vlad Janicek, and original vocalist and lyricist Louis De Wray, will be performing live in Athens on Saturday 22nd of...
W-FEST 5th Anniversary Edition 14/17 August 2020 70 Bands - 2 Stages - 4 Days Expo Waregem Belgium. This Festival has been cancelled due to the corona virus pandemic. Please read the OFFICIAL ANNOUNCEMENT HERE W-Festival 2020 at Waregem Expo, on 14-17 August 2020, celebrating the new wave of life... The Moon & Sun Edition ◊ Ticket...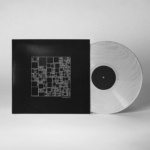 Leeds trailblazers I LIKE TRAINS present 'Dig In' single with propaganda-inspired video FOR FANS OF: Ought, Suuns, Fontaines D.C., Iceage, The Fall, Gang of...
BLOODLINE is the second studio album by the Istanbul based industrial goth band ELZ AND THE CULT. The album consists of 12 tracks mixing...