CALL THE SHIP TO PORT

DAS AMPHI FESTIVAL ERÖFFNUNGSEVENT 2019
MESH, SOLAR FAKE & DIORAMA EXKLUSIV AUF DER MS RHEINENERGIE
Die siebte Auflage unseres beliebten Eröffnungsevents "CALL THE SHIP TO PORT" lichtet am 19. Juli 2019 den Anker. An Bord von Europas größtem Binneneventschiff, der MS RheinEnergie, laden wir euch zum Auftakt des Amphi-Wochenendes wieder zur abendlichen Panoramafahrt auf dem Rhein ein.
Ob in gemütlicher Atmosphäre auf dem Promenadendeck bei Cocktails, Snacks und diversen Erfrischungsgetränken, oder im klimatisierten Saal bei den Konzerten, CALL THE SHIP TO PORT bleibt die ultimative Einstimmung auf das Amphi Festivalwochenende.
Was die Bands betrifft, haben wir erneut großen Wert auf eine stimmige Mischung gelegt, die ohne Umschweife ins Tanzbein geht! Als Headliner werden dieses Mal die britischen Synthpop-Veteranen MESH auftreten. Zudem dürft ihr euch auf Electropop der Meisterklasse mit SOLAR FAKE freuen sowie auf die stets beeindruckenden DIORAMA, deren Songs live immer eine einzigartige Energie entfalten.
STRENG LIMITIERTE TICKETS JETZT IM AMPHI SHOP SICHERN!
Streng limitiert auf 1333 Stück, sind die begehrten Tickets für CALL THE SHIP TO PORT 2019 ab sofort im Amphi Shop unter www.amphi-shop.de erhältlich.  Wie immer gilt: die CALL THE SHIP-TICKETS werden zusammen mit einem Amphi Festival 2019 Wochenendticket ausgeliefert (Ticket-Bundle)!
Falls ihr bereits ein Amphi Festival 2019 Wochenendticket erworben habt, könnt ihr alternativ das CALL THE SHIP-UPGRADE bestellen. Das Upgrade enthält nur den Eintritt zu CALL THE SHIP TO PORT. Kleiner Tip: Upgrades sind im Shop auch zusammen mit Amphi/E-Tropolis 2019-Kombitickets bestellbar! Wir empfehlen euch ebenfalls nicht allzu lange mit dem Ticketkauf zu warten. Beim letzten Mal war CALL THE SHIP TO PORT schon nach wenigen Wochen ausgebucht.
Weitere Infos rund um CALL THE SHIP TO PORT findet ihr online unter www.amphi-festival.de/calltheshiptoport.html.
CALL THE SHIP TO PORT 2019
19.07.2019 – MS RheinEnergie | Köln
(Das Amphi Festival Eröffnungsevent)
Line-Up: MESH + SOLAR FAKE + DIORAMA
Boarding: 19:00 | Abfahrt: 20:00 Uhr
Tickets: www.amphi-shop.de
Infos: www.amphi-festival.de/calltheshiptoport.html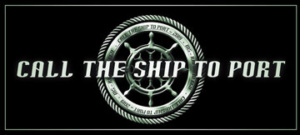 CALL THE SHIP TO PORT
THE AMPHI FESTIVAL OPENING EVENT 2019
MESH, SOLAR FAKE & DIORAMA EXCLUSIVELY AT MS RHEINENERGIE

The seventh edition of our famous opening event "CALL THE SHIP TO PORT" sets off on 19. July 2019. Aboard Europe's biggest domestic eventship, the MS RheinEnergie, we invite you again to start the Amphi-weekend with an enchanting evening cruise along the Rhine.
No matter if you choose to enjoy the releaxed atmosphere at the promenade deck with cocktails, snacks and various other refreshments or to rock out to the concerts at the fully air-conditioned main hall, CALL THE SHIP TO PORT remains the ultimate overture to the Amphi Festival weekend.
Speaking of the bands, we once again focused strongly on presenting you a well-paired selection, to make you bust a move instantly! As headliners expect nobody less than the British synthpop-veterans MESH. Also look forward to masterclass electropop with SOLAR FAKE as well as the ever impressive DIORAMA, whose songs unleash an electrifying energy on stage.
STRICTLY LIMITED TICKETS NOW AVAILABLE AT AMPHI SHOP!
Strictly limited to only 1333 pieces, the highly coveted CALL THE SHIP TO PORT 2019 tickets are now exclusively selling at the Amphi Shop at www.amphi-shop.de. As always the CALL THE SHIP-TICKETS are delivered together with an Amphi Festival 2019 weekend-ticket!
In case you already bought an Amphi Festival 2019 weekend-ticket earlier, we then give you the alternative to buy the CALL THE SHIP-UPGRADE. The upgrade provides only admission to CALL THE SHIP TO PORT and not the Amphi Fest itself. A small hint: the shop also allows to combine the CALL THE SHIP-UPGRADES with Amphi/E-Tropolis 2019 combi-tickets!
In any case we recommend to get your tickets soon. Last time CALL THE SHIP TO PORT was booked out after just a few weeks.
For more info on CALL THE SHIP TO PORT please head over to www.amphi-festival.de/calltheshiptoport.html
CALL THE SHIP TO PORT 2019
19.07.2019 – MS RheinEnergie | Cologne
(The Amphi Festival Opening Event)
Line-Up: MESH + SOLAR FAKE + DIORAMA
Boarding: 7:00 pm | Departure: 8:00 pm
Tickets: www.amphi-shop.de
Info: www.amphi-festival.de/calltheshiptoport.html